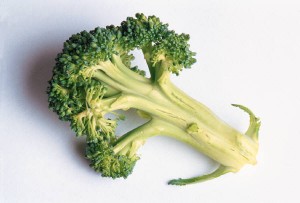 If you are looking for a delicious meal to make your family or friends that is not too complicated, this is it. Nana Peggy has been making this stir fry since I was a child for the family and it has been one of our favorites. Whether you are entertaining or looking to have a nice meal as a couple this is the perfect meal. Read on to learn what you need to make this delicious meal.
Ingredients You Need
• 4 Chicken Breasts (boneless & skinless)
• 2 Bunches of Fresh Broccoli
• 2 Sweet Red Bell Peppers
• 1 Bunch Scallions
• 1 Package of Fresh White Mushrooms
• 4 Tablespoons of Powdered or 2 Tablespoons of Fresh Ginger
• 8 Tablespoons of Hoisin Sauce
• 4 Tablespoons Soy Sauce
• ½ Teaspoon Hot Oil (optional/spicy)
• 4 Tablespoons of Sunflower or Peanut Oil
• 4 Cloves of Fresh Garlic
• 4 to 6 Servings of Plain Rice
Supplies You Need
• Large Wok with Lid
• Large Wooden Spoon
• Measuring Spoons
• Sharp Knife
• Cutting Board
• Garlic Press
Making the Stir Fry
• Now would be time to start preparing your rice if it is not quick rice so that it is finished once the stir fry is done.
• Start by washing and cutting up the broccoli, sweet red bell peppers, scallions and mushrooms. When you chop the broccoli and sweet bell peppers make sure you leave the pieces bite size. Slice the mushrooms and scallions into skinny slices. Set aside.
• Wash your chicken breasts and make sure you cut off all left over skin or fat. Cut the chicken breasts into 1 inch pieces so they are bite size.
• Turn on your stove to medium/high and put the wok on to heat up. Immediately add the sunflower or peanut oil, garlic and ginger.
• Add chicken to the wok and cook until well done. Stir occasionally with wooden spoon to make sure it does not stick to pan or burn.
• Once chicken is cooked add hoisen sauce, soy sauce and hot oil if you choose to have it spicy. Mix it around with the wooden spoon and then add the chopped scallions, red bell peppers and broccoli. Cook until broccoli is tender covering the pan in between stirs.
• After the broccoli is tender add the mushrooms and cover for about 2 minutes and then your stir fry is complete. Mix the stir fry up and then serve.
• The best way to serve stir fry is on top of rice so place a serving of rice on a plate or bowl and then put a generous portion of stir fry on top.
Take the time to sit back and relax as you enjoy all the flavors of this delicious stir fry. If you want more kick than add a bit more hot oil to the stir fry next time or put some on your serving. This way each person can enjoy the stir fry to their liking.
By: Alexine