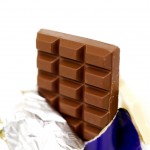 This cake is one of the most delicious treats for anyone who loves chocolate and cream cheese frosting. It is the best all around cake for birthdays, anniversaries, holidays and hosting.
To ensure you make it right you may want to make it once or twice before you serve it to family and friends. For the most part the directions are simple and straight forward for those of us who are not main stream bakers.
Read on to learn how to make this delicious cake.

Ingredients You Need
• 4 – 1 Ounce Squares of Unsweetened Bakers Chocolate
• 1 ¾ Cups Sugar
• 2 ¼ Cups Cake Flour
• 3 Teaspoons Baking Powder
• 1 Teaspoon Salt
• ½ Cup Cooking Oil
• 7 Eggs
• ¾ Cup Water
• 2 Teaspoons Vanilla
• ½ Teaspoon Cream of Tartar
• 1 – 8 Ounce Box of Cream Cheese
• 4 Cups Confectioners' Sugar
• ¼ Cup of Milk
Supplies You Need
• 10 Inch Tube Pan / Angel Food Cake Pan
• Double Boiler
• Mixing Bowls
• Electric Mixer
• Spatula
• Measuring Spoons
• Measuring Cups
• Wisk
Making the Cake
The first thing you want to do is preheat your oven to 325 degrees. Then you want to get your double boiler going on the stove with water in the bottom and the baker's chocolate on top. Use the wisk to move the chocolate around as it melts. Once the chocolate is melted add ½ cup of the boiling water from the double boiler and ¼ cup of the sugar. Stir together with the wisk and set aside to cool.
In your largest mixing bowl add 2 ½ cups of cake flour, 1 ½ cups of sugar, 3 teaspoons of baking powder and 1 teaspoon of salt. Mix these ingredients together thoroughly with a fork.
Being very careful you will want to separate the egg yolks from the egg whites and place them in two different bowls.
Then you want to add the following ingredients to the bowl of dry ingredients that you just mixed together; ½ cup of cooking oil, 7 egg yolks, ¾ cup of water and 1 teaspoon of vanilla. Using the electric mixer beat together the dry and wet ingredients in the bowl. Then add the chocolate mixture and mix again with the electric mixer.
Wash the beaters for the electric mixer. Then add the ½ of teaspoon of cream of tartar to the egg whites and beat them until the egg whites become very stiff. Once this happens add the egg whites to the chocolate batter and fold them in with the spatula.
Once the batter is ready pour it into your 10 inch tube pan or angel food cake pan and bake for 1 hour and 5 minutes. Set out your cream cheese at this time so it softens up a bit. Once the cake is finished baking cool it completely and remove it from the pan.
Making the Frosting
After the cake if completely cooled you will want to make your frosting. This is a pretty easy thing to make. All you need to do is combine one 8 ounce box of cream cheese, 4 cups of confectioners' sugar and ¼ cup milk in a mixing bowl. Mix on high until it comes to a smooth consistency.
Pour the frosting all over the cake and spread it on with a clean spatula. Make sure you add it all over because extra frosting is a good thing with this cake. Cut and serve the cake with a glass of milk.
This cake is both delicious and easy so do not be afraid to try the recipe for yourself. If you or someone you know loves chocolate and cream cheese frosting then this will surely be a big hit.