Hot Cross Buns - An Easter Tradition
Easter is family time and as a traditional Easter family breakfast you can make up a batch of hot cross buns. There are many grocery stores and bakeries that make them around the holiday. However, there is nothing like a batch of homemade hot cross buns. Try the recipe yourself as these are great to make any time of year.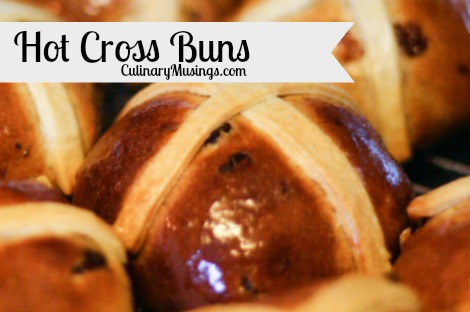 Hot Cross Buns Recipe
Ingredients
¾ Cup Butter
1 Cup Boiling Water
½ Cup Granulated Sugar
1 Teaspoon Salt
1 Cup Condensed Milk
1 Packet of Yeast
¼ Cup Warm Water
2 Eggs
1 Cup Seedless Raisins
¼ Cup Orange Peel
1 Teaspoon Ground Cinnamon
4 Cups of Bread Flour
Non-Stick Cooking Spray
Powdered Sugar
Vanilla Extract
Instructions
Begin by putting the water on to boil and then combine the butter, sugar, salt, 1 cup of boiling water and condensed milk in the mixer. Mix well for 3 minutes.
Next combine the yeast and warm water in a small bowl. Make sure all the yeast is dissolved and then add it to the mixer.
Next add the eggs, orange peel, cinnamon and raisins to the mixer. Then put the mixer on medium for about 2 minutes or until eggs are mixed in.
Next add the flour one cup at a time until all four cups are mixed in well on low with your bread attachment. Once the dough is smooth turn mixer off and spray non-stick spray in large mixing bowl.
Place the dough in the bowl coated in spray and place a towel over it large enough to cover the bowl. Set aside. Place about three inches of water in the large pot on the stove and bring it to a boil.
When your water has come to a boil turn the burner off and place the large mixing bowl with bread dough over the top. This helps rise the bread dough faster from the heat.
Once the bread dough is twice the starting size it is time to create the rolls. Take your cookie sheets and spray them with non-stick spray.
Then take the dough out of the bowl a handful at a time to create two dozen balls on the greased cookie sheets. Cover again with the towel and allow to raise to twice their size once more.
Baking the Buns
Preheat the oven to 425 degrees Fahrenheit. Uncover the cookie sheets with dough and use a butter knife to make a cross in the center of all the rolls.
Place them in the oven and bake for 20 minutes. Remove promptly and place on a cooling rack while you make the frosting.
Frosting the Buns
Using 2 tablespoons of hot water add enough powdered sugar to create a thick frosting. Then add vanilla extract to taste.
Using a butter knife spread a little frosting over the top of each bun. Then let cool until they are not too hot to eat. Serve fresh and warm for the best taste.