The Most Moist Apple Walnut Raisin Bread Recipe You'll Find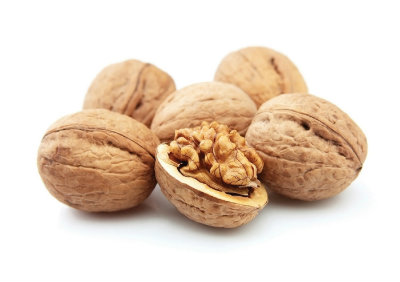 Get your apple a day in this yummy moist quick bread. It is delicious warm from the oven as a healthy snack or smeared with cream cheese for breakfast. It is a favorite in our house.

Apple Walnut Raisin Bread Recipe
Recipe type:
Apple Walnut Raisin Bread
Ingredients
1½ cup of diced apples. I use organic and leave the skin intact
1 cup applesauce (adds moisture and more apple flavor)
½ cup sugar
½ cup brown sugar
¼ cup oil
2 eggs
⅓ cup plain yogurt
1½ teaspoon vanilla extract
2 cups flour
1 teaspon baking powder
½ teaspoon baking soda
¼ teaspoon salt
½ teaspoon cinamon
⅛ teaspoon nutmeg
¼ cup raisins
½ cup walnuts - chopped
Instructions
Mix eggs, oil, applesauce, sugar, brown sugar, yogurt and vanilla in a large bowl.
Mix dry incredients in a separate bowl.
Pour the wet incredients into the dry ones and mix.
Fold in the apples, raisins, and walnuts.
Pour batter into a 9x5 greased loaf pan.
Cook at 350 degrees for 50 minutes or when toothpick comes out clean.
Enjoy. This makes a delightfully different bread that everyone will love.
If you like this recipe, you might also like to try our easy and healthy
Banana Nut Bread recipe
. It was my mom's and is another favorite. I keep a loaf or two in the freezer so I can have it handy when unexpected guests drop by. Its also treat with ice cream.