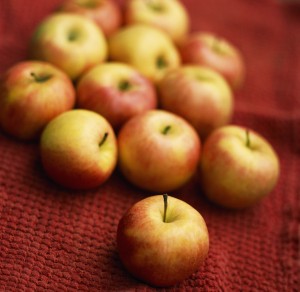 When it comes to getting the whole family together in the morning there is nothing more rewarding than having your toddler eat what you have made. Read on to learn my special recipe.
Toddlers have some of the silliest taste buds and can love something one day and not touch it the next.
One recipe I make a lot that never seems to fail the toddler test is my apple pancakes. They are easy, delicious and toddler approved.

Ingredients You Need
• 2 Cups Flour
• 2 Tablespoons Sugar
• 4 Teaspoons Baking Powder
• 1 Teaspoon Salt
• 2 Eggs
• 2 Cups Milk
• 2 Tablespoons Oil
• 2 Apples Freshly Grated
Kitchen Items You Need
• Grater
• Peeler
• Spatula
• 2 Mixing Bowls
• Electric Mixer & Beaters
• Measuring Spoons
• Measuring Cups
Preparation
If you have a griddle then all you need to do is wipe it down and turn it on to 350 degrees to get ready. On the other hand if you are using pans then you will want to get them out and wait until the batter is complete to turn the burners on. This ensures you do not scorch your pans.
Making the Batter
Prepare the apples by washing them and peeling off all the skin. Then using the larger setting on your grater, grate the apples to the core and set them aside in one of your mixing bowls.
In your other mixing bowl add the flour, sugar, baking powder and salt. Mix together with a fork.
Take the bowl you put the grated apple in and add the eggs, milk and oil. Mix together with a fork making sure you break the egg yolks.
Now you want to pour the wet ingredients into the bowl with the dry ingredients so they are all in one bowl. Using your mixer with beaters, blend all the ingredients on high for about three to four minutes.
Cooking the Pancakes
With your batter ready to go you can turn on your burners to medium low if you are using pans. If you are using a griddle then it should be all warmed up and ready to go.
Using a 1/8 measuring cup pour the batter onto the griddle or pans once they are hot.
Wait for the batter to bubble all over and check with spatula to see if they are a golden color. Once the pancake is a golden color flip it over and cook the other side until it is a golden color as well.
Serve the pancakes in a stack spread with butter and drizzled in syrup. For your toddler you will want to cut the pancake up into small pieces as whole pancakes are a choking hazard. Enjoy!