I was at a barbeque the other night where all the guests brought side dishes. One of the ladies had the most delicious avocado salsa and she shared the recipe. In her honor I'm calling it Amy's Salsa. It was a HUGE hit at the barbeque.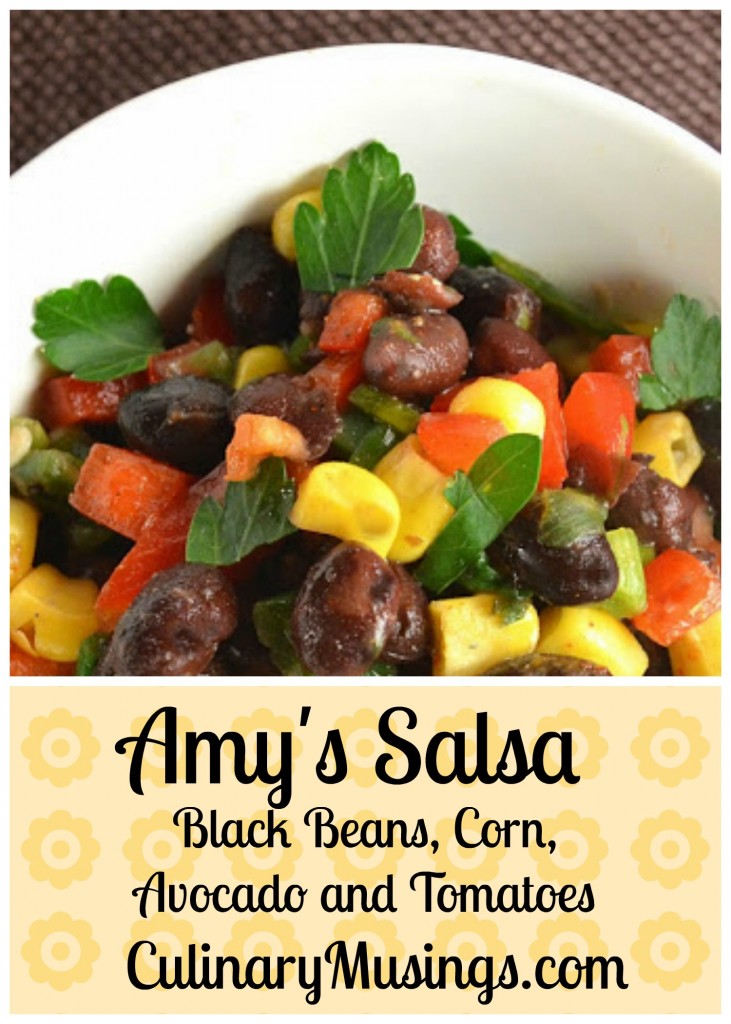 Yummy Avocado Salsa Recipe - Amy's Salsa
Ingredients
1 can black beans - drained
1 can shoepeg corn - drained
1 small can chopped black olives
1 medium avocado- diced
1 medium tomato- diced
1 bunch cilantro
garlic powder
2 limes
1 jar jalapenos
Instructions
Combine beans, corn, black olives, avocado and tomato.
Chop about ½ of the cilantro. Add to mixture.
Chop 5-10 slices of the jalapenos (adjust for the heat). Add to the mixture.
Sprinkle garlic powder over entire mixture, covering well.
Squeeze the juice from both limes over mixture.
Drizzle 1-2 tsp of juice from the jarred jalapenos (adjust for heat).
Stir well. You can eat immediately, but better if allowed to chill for at least 30 minutes.