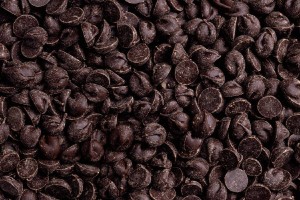 With the cool autumn breeze blowing outside there is nothing better than comfort foods. Children love coming home from school to a delicious snack and no matter how old you are chocolate chip cookies are a treat. What makes these cookies even better is that they have oatmeal in them which is a little more earthy crunchy. The combination of chocolate chips and oatmeal in a cookie is both delicious and nutritious. Read on to learn how to make these delicious treats.

Ingredients You Need
• 1 Cup of Butter or Margarine (2 sticks)
• 1 ¼ Cup Brown Sugar
• ½ Cup Granulated Sugar
• 1 Teaspoon Baking Soda
• ½ Teaspoon Salt
• 1 ¾ Cups of All Purpose Flour
• 2 ½ Cups of Old Fashioned Oats
• 12 Ounces of Semi Sweet Chocolate Chips
• 2 Cups of Regular Chocolate Chips
• 1 Cup of Chopped Nuts (optional)
• 2 Eggs
• 2 Tablespoons of Milk
• 2 Teaspoons of Vanilla Extract
Supplies You Need
• Cookie Sheets
• Medium Mixing Bowl
• Large Mixing Bowl
• Electric Beaters
• Measuring Cups
• Measuring Spoons
• Electric Mixer with Beaters
Making the Cookies
• Preheat your oven to 375 degrees Fahrenheit before you start the batter. This way your oven is ready to go once you get the cookies on the cookie sheets.
• In your large mixing bowl mix together your margarine or butter, brown sugar and granulated sugar. Use your electric beaters and blend until it is smooth and creamy. Then add the eggs, milk and vanilla and blend some more until it is all mixed together.
• In your medium mixing bowl add the flour, baking soda and salt. Then mix these together with a fork and slowly add this dry mixture to the bowl of wet ingredients. Once it is all in the large bowl, mix together well with a mixing spoon.
• Add the oats and chocolate chips to the dough and mix together well until it is even throughout. Then use a teaspoon and start to put drops of cookie dough onto your cookie sheets. You can usually make a dozen on a sheet and this dough should give you five dozen cookies.
• Bake the cookies for about 7 to 10 minutes and then pull them out and cool for 1 minute before transferring to a cooling rack or plate.
Enjoy with a glass of milk or topped with vanilla bean ice cream. Yummy!