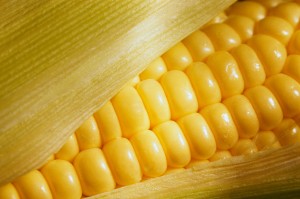 When it comes to the fall you see no shortage of fresh corn in the grocery store. It is wonderful to enjoy corn of the cob but then you have to figure out what to do with the left over corn. Here are a couple of tasty dishes to make out of your left over freshly cooked corn.

Corn Casserole
• 2 eggs
• 2 Cups of Corn Cut off the Cob
• 1 Cup of Cream
• 1 Package of Corn Muffin Mix
• 1 Cup Sour Cream
• 8 oz of Grated Cheddar
• Preheat oven to 375 degrees and take out a medium size mixing bowl and mixing spoon.
• Mix together the eggs, cut corn, cream, corn muffin mix and sour cream in your bowl. Once mixed well place in casserole dish and bake in the oven for 25 to 35 minutes or until firm.
• Place the grated cheddar cheese on the top and then bake for another 10 minutes or until melted.
Corn Salad
• 4 Cups of Corn Cut off the Cob
• 4 Tablespoons of Balsamic Vinegar
• 1 Large Red Bell Pepper
• 1 Large Orange Bell Pepper
• 1 Large Cucumber
• Chop the large red and orange bell peppers into small pieces about the size of corn kernels. Set aside.
• Then peel and chop the cucumber into small pieces. Place in a medium sized mixing bowl.
• Finally cut the corn off the cob and place it into the mixing bowl along with the chopped peppers and cucumbers and drizzle the balsamic vinegar on top of it all.
• Place in the refrigerator for a few hours to marinate and stir occasionally so that all the salad gets the flavor of balsamic vinegar on it.
Enjoy both of these side dishes and make sure you never let the extra corn on the cob go to waste.