This copycat olive garden salad dressing recipe is a staple in my house.  It's amazing on a simple green salad, makes a pretty tasty marinade, is great for panzanella or antipasto, and will zip up any pasta salad combo you can think of.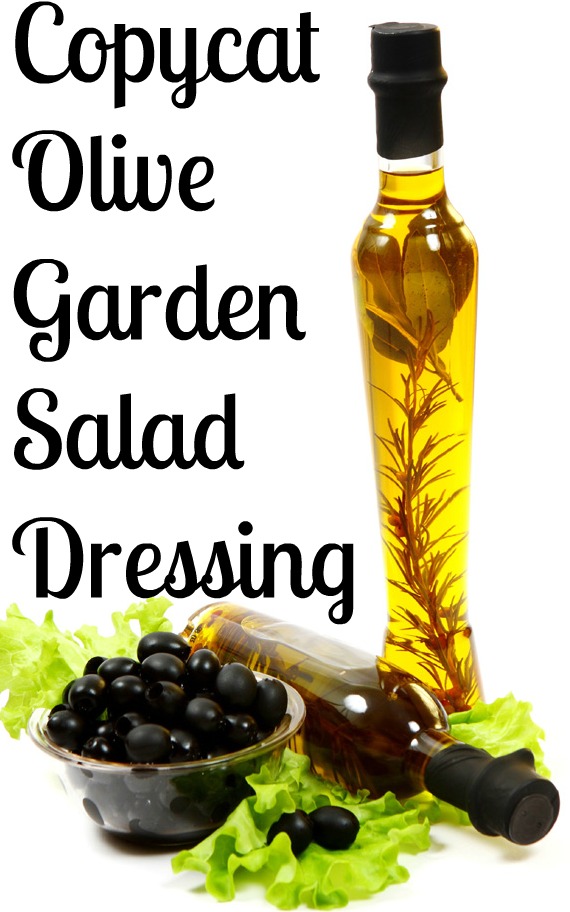 It's dead easy to put together.  And most of the ingredients are already living in a well stocked pantry.
Here's a video of how it's done.  You just need ingredients and a blender.
Copy Cat Olive Garden Salad Dressing Recipe - Video
Recipe type:
Salad Dressing
Ingredients
1 pkg. Good Seasons Italian Dressing, prepared according to pkg directions
½ tsp. dried Italian seasoning
½ tsp. salt
¼ tsp. black pepper
½ tsp. sugar
½ tsp garlic powder
½ Tbsp. mayonnaise
¼ cup olive oil
2 Tbsp. vinegar
1½ Tbsp water
4 Tbsp. grated Parmesan cheese
Instructions
Dump it in the blender
Let it rip
Store in a sealed jar in the fridge, keeps about 1-2 weeks if you dont eat it all before then!